Overseas Network of Jikei Gakuen COM Group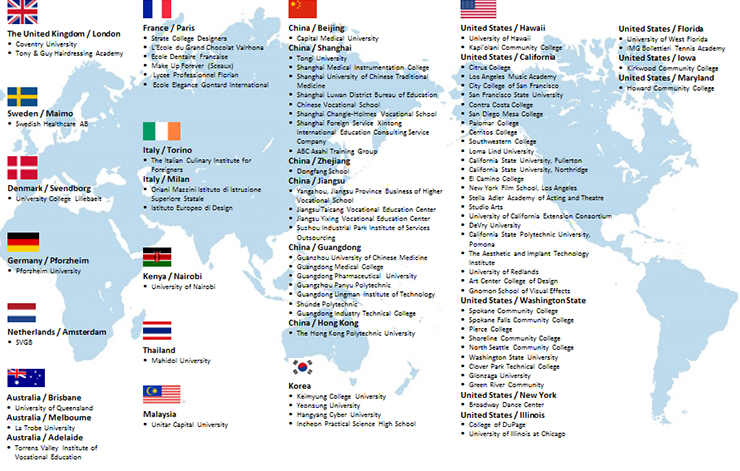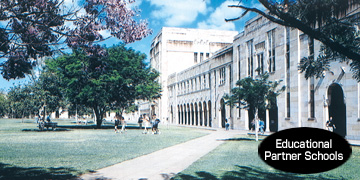 The University of Queensland is located in Brisbane, the third biggest city in Australia, and is one of highest-evaluated universities within the country. It is particularly well-regarded for its environmental conservation and animal breeding research. The university signed an educational collaboration agreement with the Jikei Group of Colleges in 2000.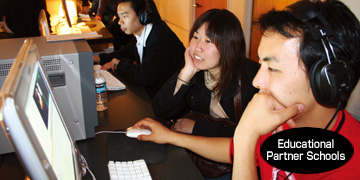 Studio Arts is a training facility for the latest CG techniques including MAYA. Many of the professional CG artists working for Disney, Warner Brothers, and Dream Works studied here. Current CG professionals give direct guidance to students.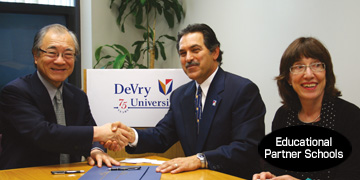 Devry University, located in a beautiful town outside of Los Angeles, was the first American university specializing in technology education to be established. Students from all over the world attend this school to study IT. This university signed a sister school agreement with Jikei Group of Colleges in 2006.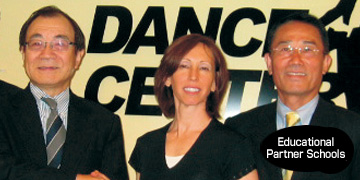 Many professional dancers all over the world attend this school with the goal of becoming Broadway dancers. Through our partnership, students at our schools can study at Broadway Dance Center (BDC) during their second year of study.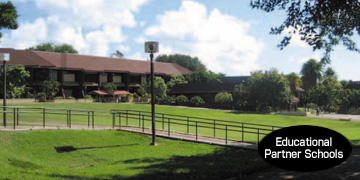 University of Hawaii has 4 universities and 7 colleges within Hawaii, and is one of the best in the U.S.A. for marine biology and related research. Kapiolani Community College has 220 professors and 6700 students, making it the biggest school within University of Hawaii. The college has fulfilling programs such as marine biology, tourism, hotel industry, and medical programs.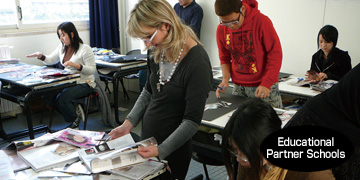 At Istituo Europeo di Design (IED), students are trained directly by professional product designers, graphic designers, and picture book writers who are active in Italy. The school is located in a beautiful world heritage city, providing students with inspiration every day.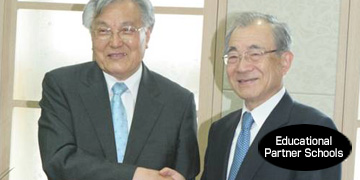 Keimyung College University is a prestigious private university established in 1962, the campus of which expands over 49 acres with 12 leading-edge facilities and an excellent welfare environment. Keimyung College University and the Jikei Group have interacted through short-term and specific training programs since the signing of an educational cooperation agreement in April of 2009.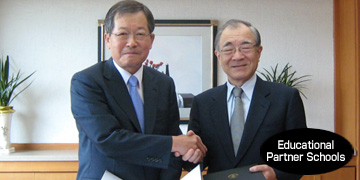 Anyang Science University is an elite university developing specialized professionals since its establishment in 1977. The university has 6,000 students studying 28 different majors in 6 departments. Anyang Science University and the Jikei Group signed an educational cooperation agreement in June of 2008. The colleges have active interactions with each other through short-term and specific training programs.

■Jikei America Center UWF Director: Douglas Trelfa (Pensacola, Florida, U.S.A.)
■Jikei Australia Center Manager: Mathew Chu (Brisbane, Queensland, Australia)
■Jikei Shanghai Center Director: Xie Lina (Shanghai, China)
■Jikei Korea Center Manager: Eun Ju Jeong (Seoul, South Korea)
■Jikei Europe Center Manager: Kazuhiro Takashima (Paris, France)

At the international division, we offer help with visa applications, travel arrangements, finding a residence, and with advice for students who wish to study abroad.
Our staff members have study abroad experience, so you can feel at ease consulting them.